PREMIERE LOGE is a travel agency certified by the department of tourism (ATOUT France) through license number IM075100058.
PREMIERE LOGE is member of :

The International Air Transport Association (IATA), allowing us to make bookings throughout the world and guarantees recognition by this association.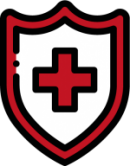 PREMIERE LOGE is a member of FICAM 
FICAM : Cinema, Broadcasting & Multimedia Industries Federation is an employer's union, gathering around 150 businesses which activities engulfs the broad spectrum of the trade and technical know-how in image and sound.
FICAM businesses constitute a global sales revenue of 1 billion euros and employs over 10k workers.